Utilities: Most Favoured Listings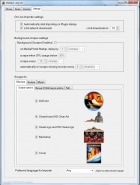 A plugin that srapes artwork for DVD cover art, Clear Art, Clear Logo, Backdrops, Banners and Covers of you movie collection in MovingPictures, myVideos, TVSeries and myMusic inside MediaPortal. the data driving the scraper is taken from MovingPictures, hence any corrections, (mainly missing ...




A major problem is that Windows doesn't reconnect your network drives if they weren't available during the startup. This litle Plugin will try every 5 minutes to reconnect all your network drives as long as all drives are reconnected. A short overview of the features: - dynamic reconnect (the plug ...


MyPrograms gives you further control over your HTPC by allowing you to load any windows program while keeping MediaPortal active.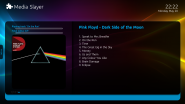 This plugin can rip CDs and DVDs to your HTPC really easy way and optionally get media info and cover art. Supported formats for audio: - MP3 (several bit rates), Flac, Ogg Vorbis Movie formats: - ISO file using DVDFab, ImgBurner or internal ripper - Main movie or full disc (VIDEO_TS format) wit ...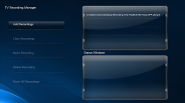 I created this plugin to be able to Move and Delete Recordings from within MediaPortal. This also works with other files, not just TV Recordings, although it will be "Termed" a recording. This utility can come in Handy if moving Recordings across different volumes, and allows you to move all files a ...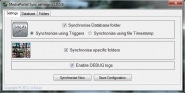 MPSync (this replaces CDB_Sync) is a new process plugin that allows you to synchronize ALL your MediaPortal databases and thumbs from one main client onto a central location and then have any other client synchronize its database from this central location. This plugin caters only for database synch ...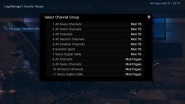 Multinational plugin for downloading tv and radio logos from online repositories replacing existing logo packs Supported repositories - Swedish- Swiss- Russian- Dutch- German- British- French (probably only TV)- Ukrainian- Danish- Israeli- Australian- New Zealand- Irish- Czech- US- Hungarian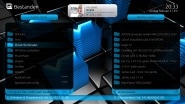 With this Mediaportal plugin you have full control of all your files and documents on your htpc inside Mediaportal. The plugin is a full functional file explorer with all options you expect like copy, paste, delete, etc.. In this version is also skin support for Titan!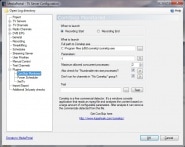 ComSkipMonitored is a TvServer plugin which is an alternative to the default ComSkipLauncher plugin, providing the same functionality but: You can control which channels the comskip process is launched for (New in version 1.3 only). A Channel group called "No Comskip" is used to indicate which NO ...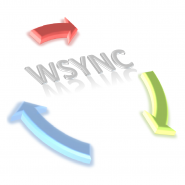 Deprecated: Further development will be done under the name CentralizedDatabase WatchedSynchronizer is a process plugin that synchronizes several informations across your MediaPortal databases. As the plugin name suggest the plugin focuses on synchronizing the watched status of your media accross ...


This is a small utility that will help you move your download series episode files to their respective series folder.   If you have your series organised as mine, i.e. you have one folder on your NAS containing separate folders for your series, then this tool is for you.  Just make sure ...