doskabouter

Official subtitle sites/providers used by popular SubCentral and OnlineVideos plugins. To use SubtitleDownloader with MediaPortal, you must install SubCentral plugin. Note: SubtitleDownloader is not a plugin for Mediaportal, My TVSeries or Moving Pictures. It is a standalone library which can be e ...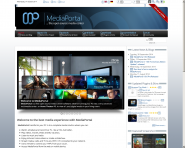 So what is this plugin for? Browse the web and have fun! Features: Set homepage / blank screenEdit/Save bookmarks in the setupSave bookmarks inside MPZoom in and outMove the window in all directionsSet font / zoom size in setupRename the pluginAlternate OSD to show selected link IDOptional show st ...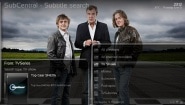 SubCentral is a standalone subtitles plugin for the MediaPortal HTPC application. The purpose of the plugin is to allow user to search and download subtitles for movies or TV shows managed by popular Moving Pictures and MP-TVSeries plugins. It also has the interfaces to allow easy implementation and ...