Lehmden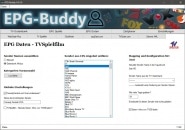 "EPG-Buddy" should make EPG grabbing as easy as possible. Up to now a good EPG is one of the most complicated things to achieve in the MP world. Nearly all available sources needs complicated scripting and fiddling with XML files or similar. "On Air" EPG often is of bad quality or not available at a ...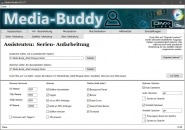 Many Thanks for your interest in Media-Buddy. The main goal of Media-Buddy is to simplify and speed up daily work with video files. The basic use is pretty simple. You choose what you want to do, select the folder to work on and let Media-Buddy do the rest without further interaction. The new Media ...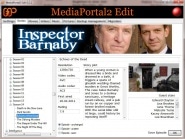 I like to introduce you a tool to edit the MediaPortal2 media library (ML). As there is no "official" way tocorrect mistakes in the MP2 ML I've started developing this tool. Aside this, MP2-Edit is offering help during migration from MP1 over to to MP2. There is a heavy work going on this not even t ...