Marvman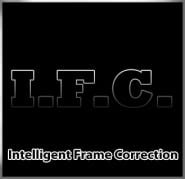 The aim of the IFC plug-in is to provide the best possible aspect ratio and view mode with a minimum of effort. Features: + automated black bar scanner + automated view mode selector + one click configuration (for beginner) + fully customizable (for advanced user) The plug-in is optimized for th ...



With MyVolume you can save your custom sound volume of each TV/Radio channel or internet stream and load them automatically. Change the volume inside of Media Portal, the rest do MyVolume. Description: Some TV/Radio channels have different sound volumes and its annoying to change the volume every ...







RARFileSource is a DirectShow filter to play rar files without to unpack the stored video first. The original version is from OctaneSnail and can be found here. The MediaPortal version fixed a bug, where huge files under a 64 bit OS can't be open and end up with an I/O error.