Games & Fun: Top Rated Listings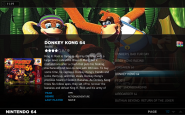 A complete rework of the original My Emulators plugin. The plugin enables you to manage your PC Games and Emulators in a MovingPictures inspired GUI and includes many advanced features including: Details, box art, screens and fanart retrieval using MovingPictures based script engine and importer ...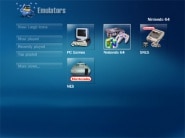 PURPOSE This plugin lets the user in a quick andeasy way list and launch the ROMs on the harddrive in an installed emulator. It also features a database function thatcan hold information about how many timesa game has been played, a grade and more. SVN The latest version can always be found at:& ...