Games & Fun: Recently Added Listings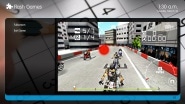 Flash games will play Flash games and Unity3d games. Mouse and Keyboard are needed for most games, Great for kids if you don't want them browsing the web. Also has a site creator so you can add your own sites. Enjoy!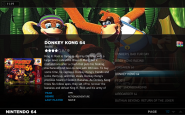 A complete rework of the original My Emulators plugin. The plugin enables you to manage your PC Games and Emulators in a MovingPictures inspired GUI and includes many advanced features including: Details, box art, screens and fanart retrieval using MovingPictures based script engine and importer ...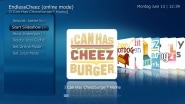 EndlessCheez (1.0.1) - for MediaPortal 1.2.0 BETA! Documentation: Description: This is my 3rd Plugin after MySleepTimer and MyChitChat (Teaser: a 4th one is on it's way and this one will hopefully be of more use to someone ;-) ) A MediaPortal plugin that allows you to view Cheezburger™ con ...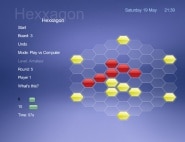 Hexxagon is one of the most popular animated board games of strategy, loosely based upon Othello and Attaxx!. The original version was written in 1992 by Argo Games, and has been updated for the web by Neave. Finally I updated it for th MP. Game board design by Mikael Söderström YOUR AIM: To tak ...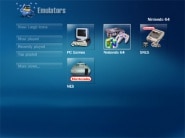 PURPOSE This plugin lets the user in a quick andeasy way list and launch the ROMs on the harddrive in an installed emulator. It also features a database function thatcan hold information about how many timesa game has been played, a grade and more. SVN The latest version can always be found at:& ...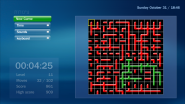 An addictive puzzle game. Rotate the pipe segments to connect all the pieces. Features multiple levels, a timed game, randomly generated puzzles, and auto save and resume. Easy to learn… and yes, every puzzle can be solved. Based on source code by Michael Kerley (http://www.michaelkerley.net/wp/pip ...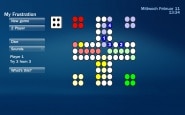 Frustration is a popular game. Your goal is to move all 4 stones into the targets. If possible you must move a stone. Also the start needs to be cleared first as long any stone is in the home area. If you dice a 6 you can dice again. If there is no move left you get 3 tries. Good luck Keys o ...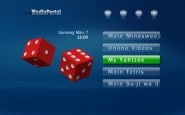 Yahtzee is a popular game. The goal of the game is to score most point by rolling five dice. Every turn you can dice 3 times. A game has 13 rounds and every round you have to choose a comination. Once a combination is used, you cannot use this one again.   Good luck