Television: Featured Listings











This TV plugin for MediaPortal allows users to populate their Electronic Program Guide (EPG) with data from SchedulesDirect. This is useful for users in Canada, US and Mexico. In addition to populating your guide data, there is also the ability to "enrich" your guide data with SxxExx (season/episod ...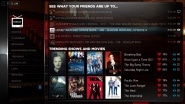 Trakt.tv actively keeps a record of what TV shows and movies you are watching. Based on your favorites, your friends, and the community, trakt recommends other TV shows and movies.Donationshttps://www.paypal.me/damienlhaynes Platforms Supported MediaPortal 1.24 MediaPortal 1.23 MediaPortal 1.2 ...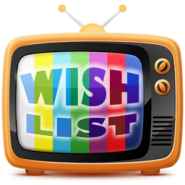 • Never again miss your favourite movie when it is showing up on TV.• Create a list of movies or episodes you want to record or get a reminder and then staypatient.• TvWishList will search your Epg data and compare to your search list. If the plugin finds amatch it will record and/or send you an ema ...