System: Featured Listings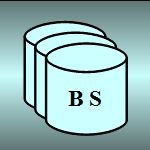 • No more manual typing of user settings after a new reinstall of TV Server, Media Portal1and MediaPortal2• Allows to export / import all user settings of the TV server engine and all user settingfolders• This includes the settings of cards, LNB settings, TV channels, radio channels, tv groups,radio ...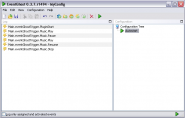 Generate events in EventGhost or in Girder based on activities in MediaPortal (Music/TV/Movie/Videos - Stop/Pause/Play etc.). For more information, see the forum thread, or visit my website at HTPCSolutions.com Now compatible with MediaPortal 1.2RC.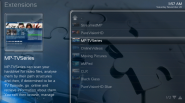 The Extensions plugin for MediaPortal allows you to browse, install, update and uninstall plugin/skin extensions all from the GUI. Plugins can even create a GUI for their settings so users don't need to enter configuration to update popular settings.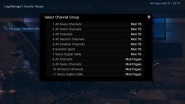 Multinational plugin for downloading tv and radio logos from online repositories replacing existing logo packs Supported repositories - Swedish- Swiss- Russian- Dutch- German- British- French (probably only TV)- Ukrainian- Danish- Israeli- Australian- New Zealand- Irish- Czech- US- Hungarian








NOTE: PowerScheduler++ is integrated in MediaPortal 1.5 and higher, so you don't need to install it for current MP versions. The PowerScheduler++ plugin is a replacement for the PowerScheduler plugin that comes as part of MediaPortal up to version 1.4. Compared to the original PowerScheduler plugin ...