Am besten bewertet
Norwegian TV and Radio logos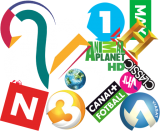 in Root - Created: 28 Feb 2011


This package contains 279 TV logos and 29 Radio logos made for the channels in Norway. In this pack,...

aMPed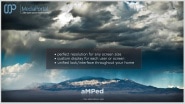 in 16:9 Widescreen - Created: 9 Okt 2010


aMPed - the 'alternative' skin that supports multiple screen sizes, font sizes, themes and layout op...

Trailers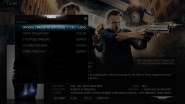 in Filme und Videos - Created: 4 Nov 2013


Trailers is a plugin which helps users play movie and tvshow trailers from all media plugins availab...

Kürzlich aktualisierte Einträge
WTV Organizer






in Filme und Videos - Created: 8 Mär 2011


NOTICE - This plugin is no longer supported as of MP version 1.9.  I have moved on from the...

SubtitleDownloader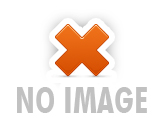 in Filme und Videos - Created: 24 Mai 2012


Official subtitle sites/providers used by popular SubCentral and OnlineVideos plugins. To use Subti...

Webradio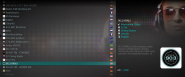 in MP2 Plugins - Created: 27 Sep 2013


WEBRADIO The plugin comes with over 10000's online radio stations from all over the world. Create ...

MicasaVerde Vera Controller
in Heim-Automatisierung - Created: 5 Jan 2012


Control your Vera box from MediaPortal. Supports Scene triggers for starting, hibernating and exi...


DirecTV SHEF IP Control
in Fernsehen - Created: 6 Jan 2012


Change channels and manage power state of your DirecTV Receiver via IP control.  Your Direc...