Other: Most Reviewed Listings







NOTE: PowerScheduler++ is integrated in MediaPortal 1.5 and higher, so you don't need to install it for current MP versions. The PowerScheduler++ plugin is a replacement for the PowerScheduler plugin that comes as part of MediaPortal up to version 1.4. Compared to the original PowerScheduler plugin ...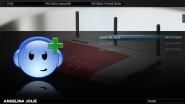 With FRITZ!Box Manager you can access several AVM FRITZ!Box information from MediaPortal.   Features: notification for incoming and outgoing calls via window, sound and contact picture MediaPortal Player is automatically paused and resumed on calls access call lists, voice box and p ...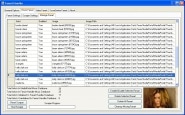 Fanart Handler is a plugin for MediaPortal (MP). The plugin basically supports; Search and download music artist fanart or artist thumbnails (scrape) from the htbackdrops site. for all artists stored in your MP music database. for any artist currently being played (on the fly) Push ...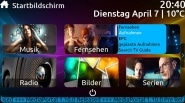 MPDisplay++ - Extended Display/Touchscreen Plugin A Second GUI For MediaPortal For Multiple External Monitors/Touchscreens/PC's. Introduction MPDisplay++ is a WCF server/client based display solution for MediaPortal, With MPDisplay++ you can display any Mediaportal information from your HTPC to a ...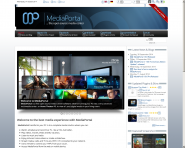 So what is this plugin for? Browse the web and have fun! Features: Set homepage / blank screenEdit/Save bookmarks in the setupSave bookmarks inside MPZoom in and outMove the window in all directionsSet font / zoom size in setupRename the pluginAlternate OSD to show selected link IDOptional show st ...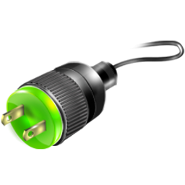 WOL-PowerManager, allows you to specify diffrent computers in your network that will automatically be woken-up over LAN when you enter a predefined plugin-window in Mediaportal. If you have stored your movies, series, music or other files on a NAS or server, WOL-PowerManager will give you a ful ...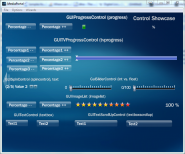 Implements many of the controls that are available for skin- and plugin-developers in a single plugin and demonstrates how to use them. The controls are shown on 5 pages: Overview (misc. controls) Input (Sms control and input windows) Playlist (Playlist and up/down list) Facade (Facade with ...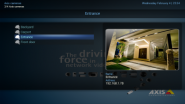 With the Axis Cameras plugin installed you can watch live video feeds from your Axis network cameras.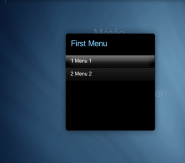 My Menu is a small plugin which allows user to create a custom menu in order to call command line and to switch easily to different screen. This plugin does not need any compliance of skins. It use the default dialog of your prefered skin.   A guisetup is provided for configuration. How to ...




This plugin provides a global NotificationBar. The idea The idea is to give the same kind of notifications as we know it from Smartphones. That gives you some opportunities fore example: - Start update all your plugins in the background and get at notification when its done (or with a progress bar) ...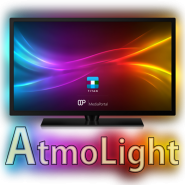 AtmoLight process plugin AtmoLight is a plugin for MediaPortal1 which adds support for ambilight systems. Features Control your Amibilight from within MediaPortal Support for different targets: AmbiBox, AtmoOrb, AtmoWin, Boblight, Hue and Hyperion Ability to use more than one target at the sa ...