System/Utilities: Most Favoured Listings






















This extension installs the LAV Filter package, which contains a splitter, audio and video decoder for the most common formats that are used around the web.   Note for TV Users: The TsReader of MP 1.2.3 has problems in combination with the latest LAV version. Use an updated version: http://f ...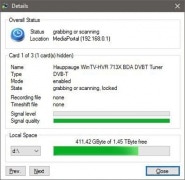 HTPCInfo TVServer Monitor is a Windows tray application to monitor the activity of a MediaPortal TV Server.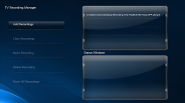 I created this plugin to be able to Move and Delete Recordings from within MediaPortal. This also works with other files, not just TV Recordings, although it will be "Termed" a recording. This utility can come in Handy if moving Recordings across different volumes, and allows you to move all files a ...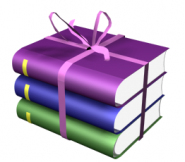 RARFileSource is a DirectShow filter to play rar files without to unpack the stored video first. This will automatically add extension .rar and ask you upon uninstallation to keep it and of cause be using MPE installer for Mediaportal.  







RARFileSource is a DirectShow filter to play rar files without to unpack the stored video first. The original version is from OctaneSnail and can be found here. The MediaPortal version fixed a bug, where huge files under a 64 bit OS can't be open and end up with an I/O error.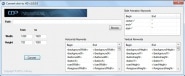 Have developed a small utility that can convert skin XML files from one resolution to another. I used it to convert the StreamedMP skin files from 720p to 1080p resolution, and most of the converted files looked fine on the first go. Only a couple required manual refinement to the coordinates to bet ...






















Introduction MediaPortal Tray Launcher is a small utility that aims to allow MediaPortal users to launch it via the green Start button of their remote control. A utility designed for this purpose already comes with MediaPortal. However, the original utility is only compatible with remote controls s ...






DirectShow plugin for QuickTime files (.MOV, .AMR, .MP4, etc.) playback via the native QuickTime runtime. The filter requires QuickTime Player (7.0 or higher) to be available on the computer.


This is a tool that turns your remote into a Mouse and Keyboard. Place the .exe file somewhere on your computer, make a shortcut to desktop, and drop this shortcut into the "startup" folder in "START"-> "Startup" EasyKC will now startup when your system boots. Use the " * " button to cycle bet ...



Creates a default plugin using a Visual Studio 2010 template. Updated: Changed template to vsix file for easy installation. The visx also includes the wizard extension.